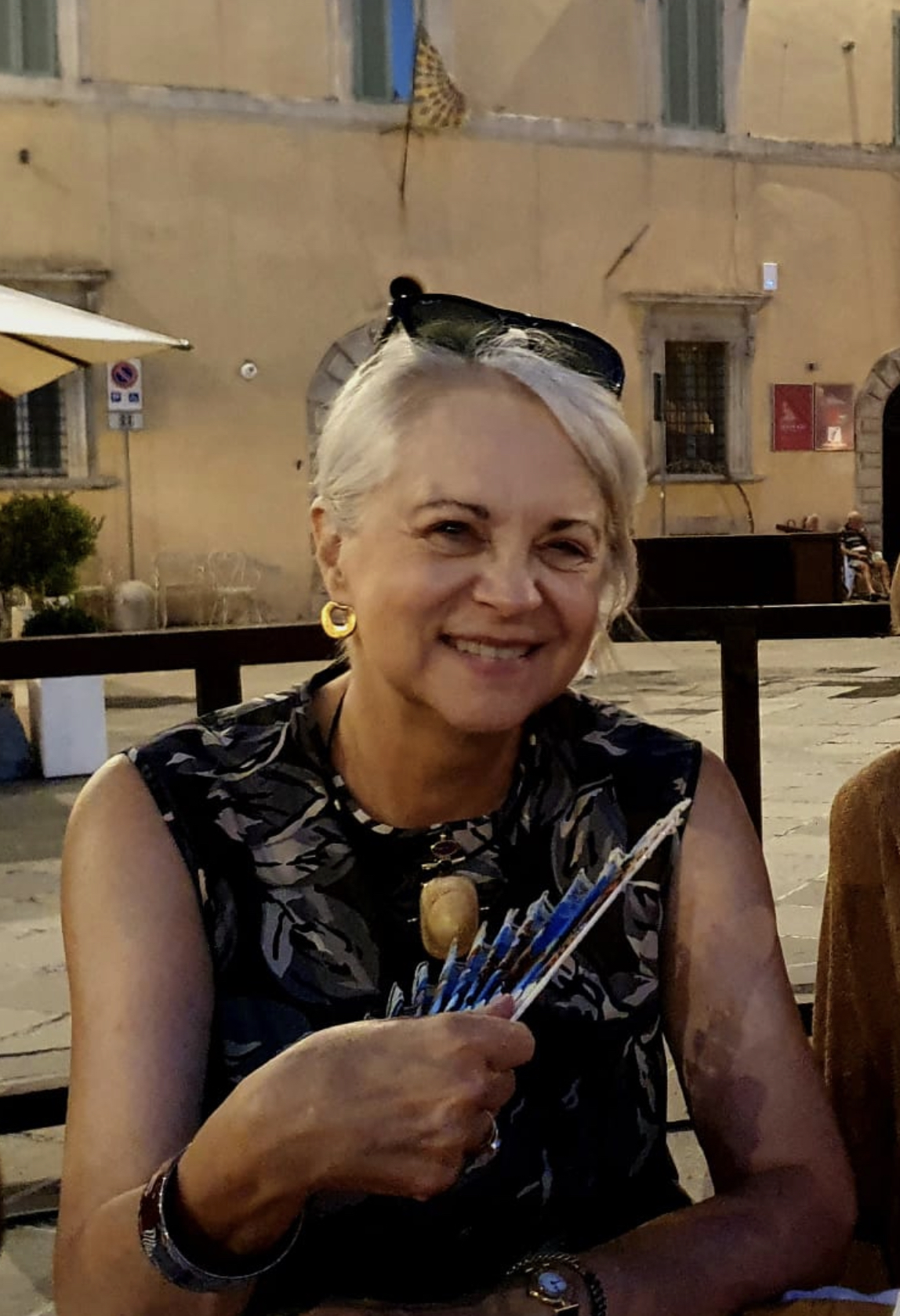 SHARRI WHITING DE MASI lives in Umbria, Italy, where she writes about luxury hospitality, immersive experiences, food, wine, travel, and cross cultural issues.
Sharri has lectured about history and culture on cruises in the Mediterranean and around southern Africa. At home, she grows olives and invites friends from around the world to come to pick them.
She is Italian correspondent for Luxury Travel Advisor (New York) and writes for Travel Agent. She has written for Food Arts, Travel Africa/Travel Namibia and Travel News Namibia (English and Italian versions). She sometimes writes a blog, UmbriaBella
Her stories have also appeared in the Wall Street Journal - Career Journal Europe, La Cucina Italia, expat/HR, Boston Women's Business Journal, Los Angeles Times, Holland America Compass, Air Namibia Flamingo, The Tennessean, West Air, Mobile Bay Monthly, San Antonio Monthly, and St. Louis Post-Dispatch. She is former feature writer for The Tennessean and the Mobile Press Register.
She has written two books, CultureSmart!Namibia (Random House, New York, and Kuperard, London, 2008) and Top Ten Guide to Rome (The Internationalist, Boston, 2001).
Sharri received her M.Sc. in Communications Management from Simmons College in Boston. She co-organized a summer program in Italy for Simmons graduate students in international marketing; she led an annual seminar in international customs and etiquette for the business department at American University of Rome, Italy. She formerly served as Chair of the ABC Television Network Promotion Board and spent four years working internationally as a talent and travel manager for a division of Paramount (Los Angeles). She was VP Marketing for the original joint venture that introduced Swatch Watches.
Contact Sharri